#Elfiedonenterforjill
Source: https://ng.opera.news/ng/en/society/59b16d6d2fb3a860152fe8f130731442
It was reported this morning that the operatives of the Nigerian Police, Ogun State Command apprehended four (4) suspected cultists at Ilaro town, located in Yewa South Local Government Area of Ogun State. The police raided the area after they got a report that some cultists killed a man, Segun Onifade by name in Ilaro, Ogun State.
According to reports by daily post, the suspected murderers of the man were said to be members of a popular Cult Group, known as Black Axe Confraternity, A.K.An "Ayee" and they have been on the wanted list of the Ogun State Police Command for some time now.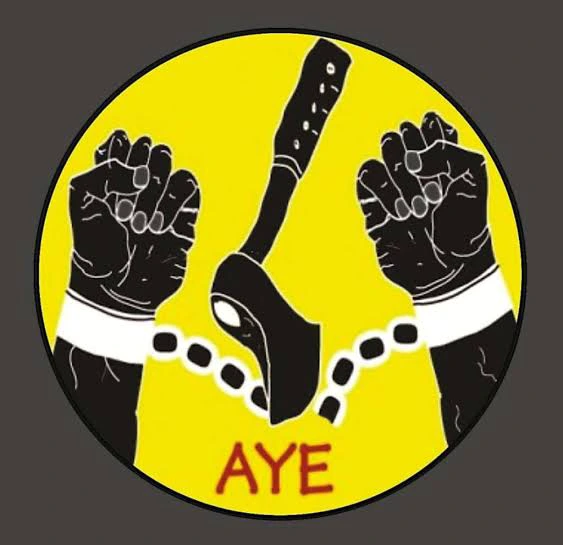 The Ogun State Police Image Maker, Mrs. Abimbola Oyeyemi, told the pressmen that they were arrested on Sunday after information reach them from the Ilaro divisional headquarters of the Ogun State Police Command that the dreaded cult members are holding a nighttime meeting at a hideout behind a popular primary school, located in Igbo-Ewe area. She said, the DPO, CSP Olayemi Jacob led his boys to the hideout, immediately the information reach them and they were able to arrest four of the cultists.
The names and nicknames of the apprehended cultist are; (i) Adebayo Adeoluwa (alias Dudu) and (ii) Yusuf Adelakun. (iii) Samson Jacob (alias Cyborg). (iv) Iyanu Kazeem Akande (alias Omo Iyami). The policemen were able to retrieve 2 locally made barrels, cartridges, assorted charms, 1 battle axe, 1 Boxer Motorcycle, and plenty of Indian hemp.
The case has therefore been transferred to the Anti-Cultism squadron of the Ogun State Criminal Investigation Department (SCID) for a thorough investigation, following an order from the Ogun State Commissioner Of Police, CP. Lanre Bankole.