(translated from German via google translate)
Source: https://www.stern.de/panorama/sklaverei-mitten-im-ruhrgebiet—die-geschichte-des-menschenhaendlers-kelly-und-seiner-maedchen-9450928.html
Is Prostitution a Clean Business? A normal service? In fact, 90 percent of prostitutes in Germany are foreigners, mostly from the poorest of backgrounds, dependent on unscrupulous human traffickers – like Kelly from Wanne-Eickel.From Uli Rauss
On Mondays Kelly drove to the brothels with his silver-gray Daimler, license plate WAN-KO 80, every Monday. Before the boss arrived, he sent the women a message on their cell phones. They put on something, stalked out of their club and got into his car. It was about cashing in. 1500 euros weekly income was "good news", 700 to 1000 okay, everything below that, well, need to talk. Kelly brought ibuprofen and lubricant for abdominal pain.
His Monday tours dragged on. Hardly any sex club employed two African women at the same time, blacks were marketed as exotic women. Kelly drove to the Luderlounge in Dortmund, to the Villa Vertigo in Grefrath. The Diamond Sauna Club was in Moers, the nudist Lekkerding on the A3 in Emmerich, near the Dutch border. The Cleopatra Club was around the corner from him, behind the sidings and quarries. Wanne-Eickel used to be Germany 's largest general cargo station.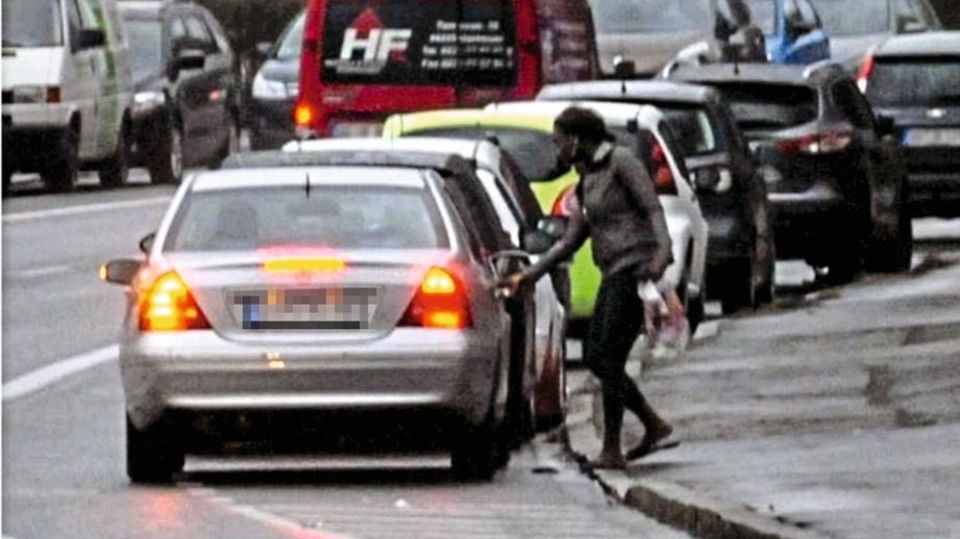 Kelly's apartment was in the Wanne-Süd district. On the sixth floor of a 1970s block, Kastanienallee 19. Three rooms, kitchen, bathroom with tub, balcony, 75 square meters, standard throughout the block and, according to the landlord Vonovia, "ideally suited for families with children". The apartment was the hub of a network with partners and intermediaries in Nigeria, Libya, Padua and Rome. Kelly's family in Wanne-Süd was a dozen people, all from Benin City in southern Nigeria. He himself shared a bed with his partner. She was the Madame, in these circles that is not a salutation, but a position. He was the boss, she was the mistress. His brother Jeff slept on the living room sofa. Kelly's family also included girls and womenwho moved into the back bedroom with their suitcases when they couldn't work in the brothel. And the new ones, when he'd picked them up in Italy after their nightmarish tour of the Sahara and the Mediterranean. Forged papers, Flixbus Bozen – Munich, then on to the ICE in the direction of Duisburg. In Wanne-Süd the Madame nursed them up and explained the future to them. If the condom bursts, call immediately. Not anal. After oral sex oral irrigator.
Some weren't even half the age of Kelly and the Madame. Joy ( the names of the women concerned were changed by the editors ) was 16 when she served German suitors in the Cleopatra. Faith was also 16 years old, Smallie 17. They were dependent on "Brother Kelly", as they called him. "Bro K.", he had brought her to Europe. And now they were paying the price.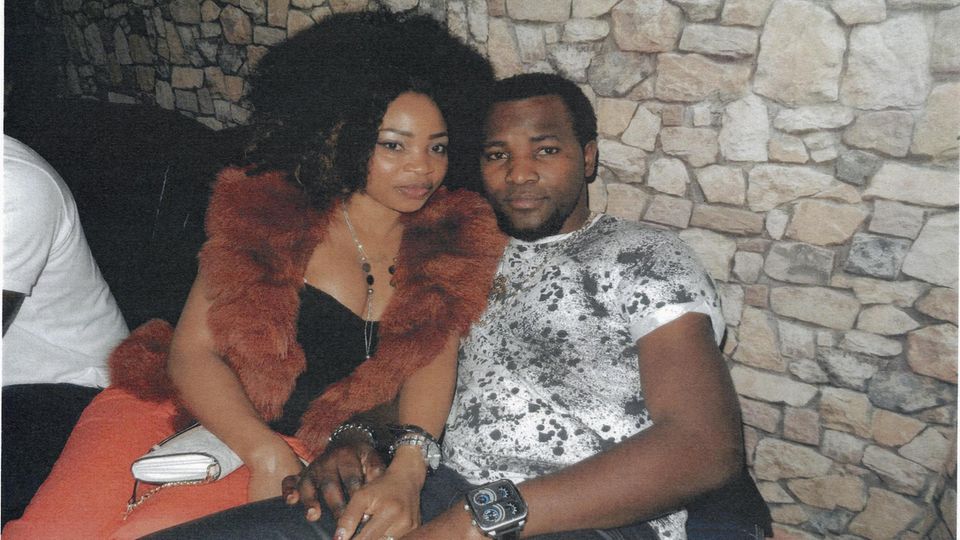 Modern slavery in the middle of the Ruhr area
This is about abysses. Human trafficking, forced prostitution . Modern slavery in the middle of the Ruhr area. It's about organized crime, OK for short, about specialized gangs that benefit from a myth in the target country Germany: the fairy tale of clean, regulated prostitution. Millions of Germans legally buy sex from prostitutes, eight percent of the male population according to a 2017 study – a billion-dollar market. The legislature treats business as a normal service industry and "sex work" as a voluntary decision of adult women. In times of the corona pandemic, brothel operators, lobbyists and model whores drum up successfully at street demonstrations and before administrative courts to lift the ban on prostitution as "disproportionate".
Criminologists know the reality in the red light trade: 90 percent of the estimated 200,000 prostitutes are foreigners. The majority come from the poorest backgrounds in Romania, Bulgaria, Hungary and Nigeria. Nobody just ends up in German brothels, they all had "helpers". The girl from the Roma ghetto in Plovdiv, the undocumented minor from Benin City, they are all squeezed into pimp structures. When Corona emerged, Balkan syndicates and Albanian clans withdrew the majority of women from Germany, now they are supplying the service industry again. Secret cults from Nigeria are involved, the Italian criminal justice system has long classified them as Mafia organizations.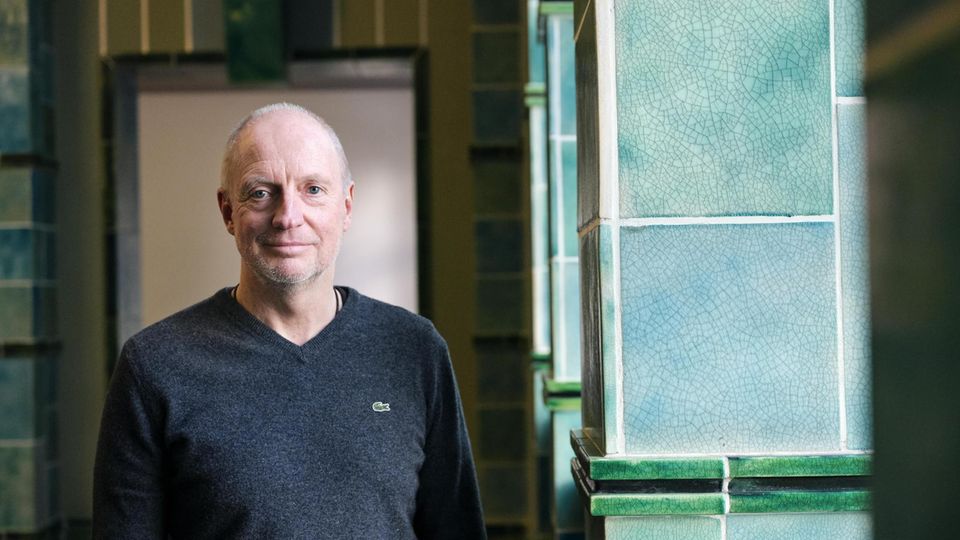 Thanks to the investigation team "Caesar" of the Bochum criminal police, the case of Kelly Omokaro is well documented. 28,000 pages of logs of monitored phone calls and months of investigations formed the basis for a mammoth trial in the Bochum district court. Seven young Nigerian women dared to appear as witnesses for hours and days in front of a wall made up of six defendants. Kelly Omokaro had broken his vow of silence and confessed in the face of the evidence. A very rare violation of the industry's code of honor.
Insiders estimate the number of forced prostitutes from Nigeria in Germany and Holland to be around 20,000. "The victims are exploited by compatriots with absolutely cold contempt for human beings," says Uli Derks from the OK office of the Bochum criminal investigation agency. "The men who go to these brothels as customers are probably not interested, and everyone else does not notice." Without public pressure, politicians set other priorities for police work: break-ins, terrorism, Arab clans.
The women had sworn to be silent
For the Kripo, the case started with Joy. The 16-year-old had her first sexual experience with a man in a German brothel. She couldn't take change. She was illiterate. At the Great Palace on the A42 in Castrop-Rauxel, she was unable to write down the time when she went to the room with a suitor. She was thrown out after three days. A little later Joy came to the Cleopatra in Wanne-Eickel. There she was noticed by two officers from Bochum's "custom", Detective Office 12, "red light issues", as they say here. During an ID check, she disappeared into a taxi, according to the housekeeper for a home visit. Hours later, Joy was only able to produce a copy of a French ID. The age did not match the appearance, she did not speak French. In police custody, she looked completely disturbed to the officers. But also seeking help, "like a child who has a table tennis ball in its throat and can't get it out". She had a cell phone with 18 numbers stored on it. The officers put her in a women's shelter.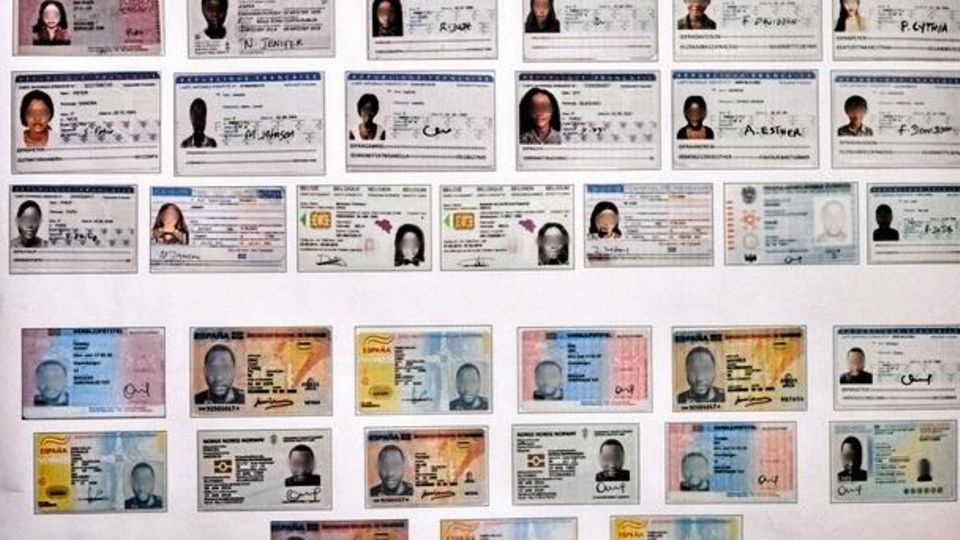 On the third interview, she mentioned the name Kelly. He picked her up from Italy. While driving in the police car, she recognized the Wanne-Eickel sign, the Netto supermarket, the brown Kastanienallee 19 tower. Language, both common in Nigeria. The costs for four interpreters alone soon climbed to 350,000 euros.
Chief Detective Inspector Michael Bahrs, an OC specialist for 18 years, worked for weeks to gain the trust of potential witnesses. "So you mustn't imagine, now the police are coming, now tell me." The women had sworn to remain silent. Their families in Nigeria have been threatened. Joy was sitting depressed in the women's shelter when Bahrs drove to her with a colleague. "We announced our visit. She knew the police would be coming soon. She locked herself in her room. She started screaming, crying, singing. A pleading chant. I looked through the keyhole. She stood at the window. I was afraid she'd jump out of there and asked for help. But then she unlocked, threw herself on the bed and cried. "It was difficult. "Sometimes we just sat with her for ten minutes. It took, until you even had eye contact. Then suddenly she ran out. The supervisor said, yes, she'll find her again. Or we had said, in order to even find a level of conversation: Show us your room. Then she really wanted to show us her cartoons, which she watches all the time. Like a little child. That was very strange. "
Money was his most powerful weapon
Over time, the police got to know Kelly's profile, especially through the phone calls. A professional criminal. A professional who worked with discipline, every morning from eight o'clock sharp until late at night. He took care of the processes involved in people smuggling in Libya and Italy, of money transfers to Africa, and of placing women in brothels. In addition, he obtained credit card data on the Darknet, ordered strollers, shoes, gold jewelry and an iPhone online for 661.33 euros. He coordinated the interception of the parcel carriers in front of delivery addresses in North Rhine-Westphalia. And he drove the brothel route, Monday was payday.
He didn't hit his victims. He showed his power differently. He once made Faith kneel on the floor for 20 minutes after an argument with another woman. "Brother Kelly, he's not about hitting," she later testified. "But he's taking your money, everything." Money was his most powerful weapon. All women owed him. They got involved in his business: I'll take you to Europe. You owe me money.
Kelly was a discounter in the human trafficking industry. Others asked their victims to pay 60,000 euros for "liberation money". To him and his partners, € 25,000 in debt bondage seemed affordable. Less the real costs for the overland route from Nigeria to North Rhine-Westphalia, there were 20,000 per woman, Kelly claimed half for herself. After paying off, the women were allowed to work on their own account and an attempt was made to involve them as pimps and investors.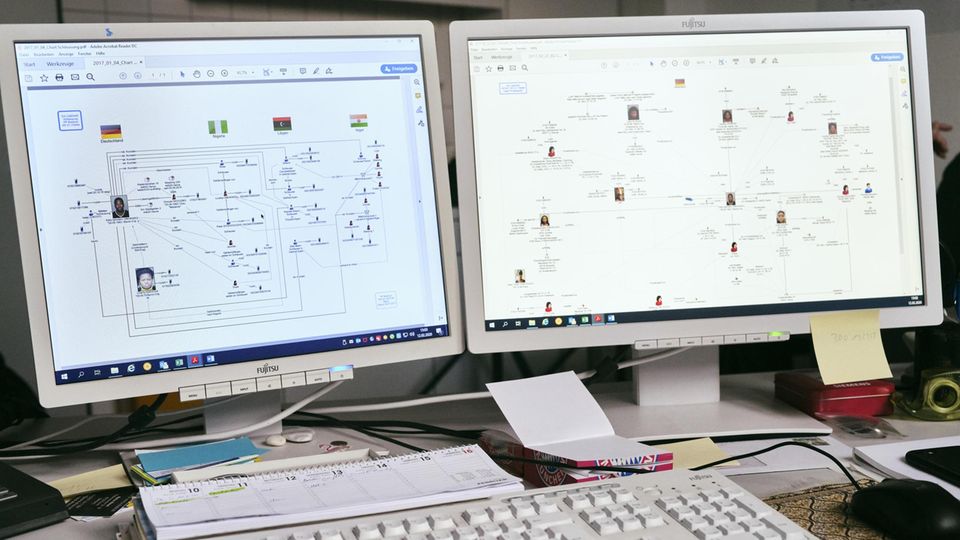 But until that happened, he put pressure on. On the phone, he motivated the women to work off the debts so that they could finally send money to their families. He haggled and discounted sums paid off against his alleged costs. He threatened subliminally. He isolated the women and played the caring person, the pilot in a foreign country. The little smallie loved him like a father. Until he forced her to have sex in his bedroom. Kelly knew all the tricks in the smuggling business, he grew up with it. As a prostitute in Holland, his sister made it possible to study business administration. He then went to Libya, swore allegiance to a smuggling syndicate. The organization sent him to Italy as a "girl supervisor". His marriage to an older German anchored him in Germany. His target group in Nigeria were girls from precarious backgrounds. Pretty, naive, easy to steer. A network of recruiters supplied its partner on site. That was Peter S., who sent photos of willing candidates to Wanne-Süd via Whatsapp. If Kelly and the Madame agreed, the girls had to see a priest of the Juju cult before leaving.
"He said I should swallow the heart of the chicken and not chew it"
The forced prostitute Smallie later described what she experienced there in court: "Peter said I had to bring things from my body, fingernails, hair from my head and pubic hair and my underpants. There was a small room, lots of utensils. The man killed a bird and gave me the heart. He said I should swallow the heart of the chicken, not chew it. I should chew the kola nuts and wash them down with alcohol. And I did that. I should swear that in Europe I would not betray the person who brought me here. I should repeat that if I don't pay the person, the juju would kill me. And if I ran away, that chicken heart would give me heart problems. And after I did all of that, he said, okay, I had now taken this oath. I was utterly scared.
When Smallie arrived with two other girls in the apartment in Wanne-Süd, they met Kelly's partner. She was 34 and a person of great respect. Elegant, the hair artfully draped. She was in charge of housing supervision. She was the Madame, but no one was allowed to call her that. The girls said to her "Mama" or "Auntie", aunty. People cooked, played board games and celebrated birthdays. But soon everyone knew how it could explode and throw a cell phone and a whiskey glass at them. Excesses Kelly never commented on. Everyone was afraid of aunty.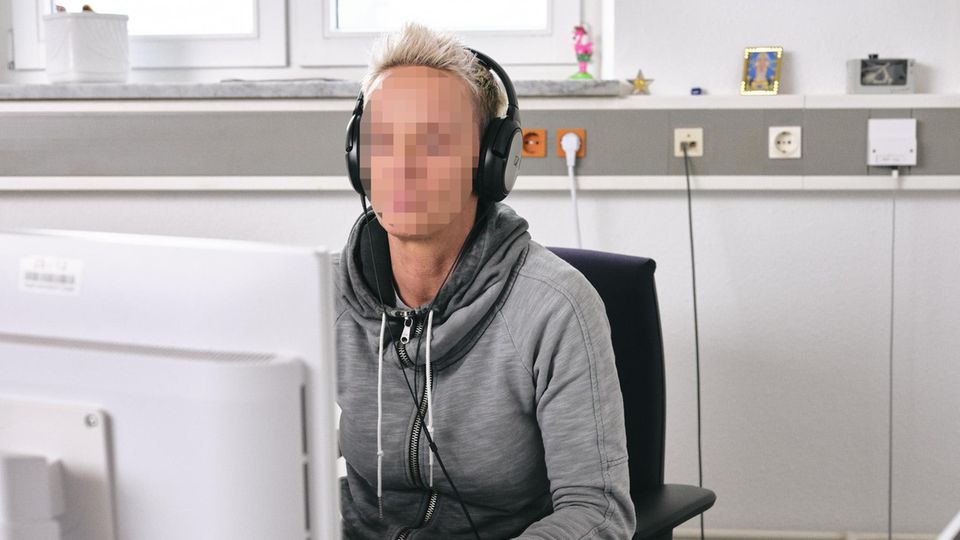 The Madame watched over the observance of the rules. No smoking, cleaning and tidying up, 150 euros monthly rent for each. Strict ban on contact outside the apartment, no exchange of phone numbers, cell phone control. The young women were unable to act alone. They did not understand the language, had no money, no papers, and were afraid of the police and deportation. Some felt a moral duty to obey. Brother Kelly had promised to take them to Europe and, however, they were in Europe. Intimidated by the juju oath and the ghosts in their heads, they were left with nothing but prostitution.
The madame selected sexy underwear in the online sex shop Salexo, which she invoiced at an inflated price. She practiced walking on seven-inch high heels with them. She was a specialist, everyone noticed. The madame never spoke of the story of her own life. Smuggled to Madrid on a plane at 19, sold at auction for $ 14,000 to a madame, street prostitute in the coastal city of Benidorm, escape attempts, torture scars, fictitious marriage with a Spanish customer. Then there was a mobile home prostitute in Braunschweig, marriage to a German locksmith, to whom she wore thousands out of the cross. Kelly was the best man.
"Lord of the German Zone"
Both had lived with German spouses, but never integrated themselves socially. They bought in afro shops, visited African bars, met in isolated circles. Kelly's group was called "Selected Brotherhood", investigators suspect a mafia-like structure behind it. His brother Jeff was a member of "Black Ax", a feared, globally active cult community. On the phone he pretended to be their Germany governor, the "Lord of the German Zone". The Federal Criminal Police Office and the Federal Intelligence Service warn against both groups.
Kelly forged identity cards and registration certificates for women to be registered in brothels. French, Belgian, Dutch identity cards with fake names and the real photos. He charged the women 500 euros "user fee" for the documents. They had to memorize aliases and dates of birth, and job interviews were rehearsed at home. He never went into the brothels himself. In the car he followed the exchange of words at the reception on the women's cell phone.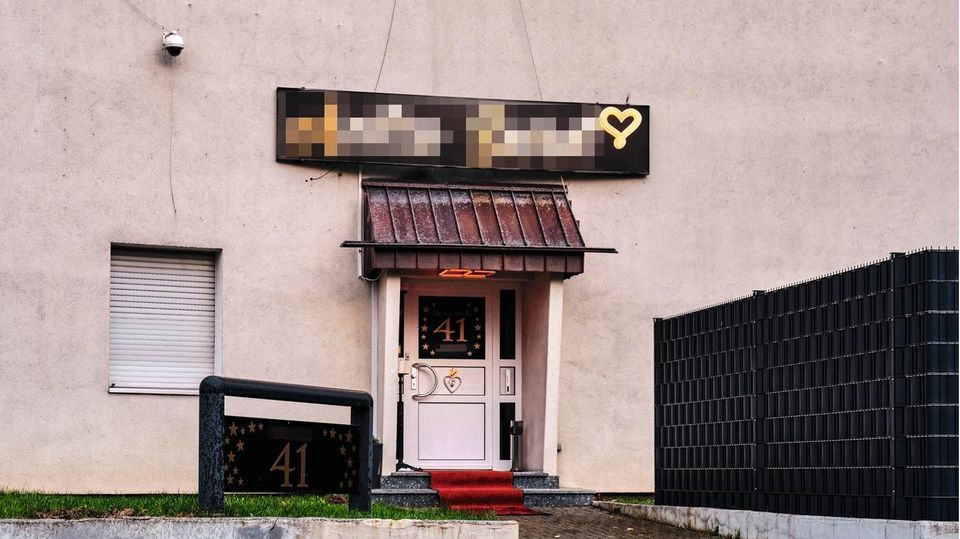 The brothels acted as room rental. The women signed the operators that they "work on an independent basis and voluntarily for their own account". The clubs, mostly run by Germans or Turks, collected entrance fees, room rents and daily taxes. In order to deliver 1000 euros to Kelly, the girls needed about double the income. Work till night, a handful of suitors, sleep, shower, eat and on. That was what her dream of Europe had become.
The sex clubs Kelly and Madame selected via Google were classic middle-class brothels. There were enough of them. Rather for the self-employed engineer, the head of department from the office, who doesn't want to be seen, that's how the investigators describe it. Mostly in the commercial area, unadorned functional building, fence in front of it, discreet parking space for the six-cylinder with child seat. Not as filthy as whorehouses or cheap brothels, not as open as street prostitution, not as expensive as establishments for managers and trade fair groups. But for a clientele who can afford something: 40 to 60 euros entry, something to drink with football on Sky, a snack in a terrycloth bathrobe, in the room as a half-hour customer – 200 euros are quickly gone.
Forced abortions
After a few weeks, the police overheard people talking about abortions on the phone. Smallie's pregnancy was terminated a few days before her 18th birthday, without a doctor in the anonymous stairwell in Wanne-Süd. A burst condom while having sex with a customer in Moers. Kelly and the Madame had pushed for an abortion. He had got the drug for it on the black market in Italy. It was Cytotec, a preparation that is used to induce labor and delivery, among other things. At some point almost everyone got pregnant, he bought on a case-by-case basis. "The capsules were expensive, 350 euros each," said Kelly later. He billed the women for the money. At Smallie it was 1050 euros.
There were four of them in the apartment when he gave her the Cytotec and two warmed up bottles of dark beer. Smallie then went to the front door. She later stated in court: "He gave me medication to swallow. He said I shouldn't eat anything, relax. After taking the medication, you have to drink, a mixture with a lot of alcohol. It lasts all day. When the pain started, I had to run up and down the stairs in the hallway. If you put yourself in a stressful situation, the child comes out. And blood came out as I ran up and down the stairs. The medication was already working. "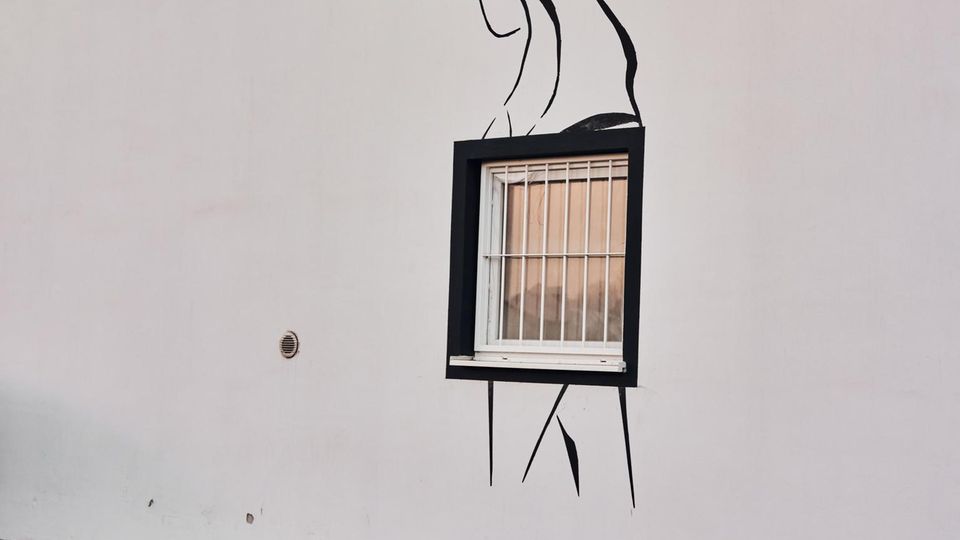 After targeted police checks in the brothels, several of Kelly's wives came into the care of aid organizations. But Kelly didn't give up. He was trying to find out where they were from their families. They came to shelters, some did therapy and German courses. Smallie applied for asylum. When she got the decision that she would be deported to Italy, she called Kelly. He persuaded her to meet in Duisburg and promised to get a lawyer – but only if she could earn the fee herself. Days later, Smallie got back to work.
Kelly was arrested in Bolzano. He was about to smuggle three more Nigerians into Germany. Police officers from Bochum flew with him to Germany after a quick trial for forgery of documents. The police arrested the madame in his apartment, including accomplices and prostitutes. She arrested a couple of pimps and seven Nigerians at his friend's house in Duisburg, two of whom had hidden in bed boxes for hours. Her madame later claimed that they were all cousins ​​and only came to do their hair. In the Meiderich district, investigators found a suitcase with 112,000 euros in cash in CD sleeves from another Madame, along with a debt folder with 14 female first names. A woman was arrested in a Frankfurt skyscraper for handling illegal money transfers for Kelly.
"You expect me with little enthusiasm"
The Bochum district court sentenced the human trafficker, pimp and smuggler Kelly Omokaro to eight years and three months in prison in autumn 2019, among other things for severe forced prostitution. He took the blame, so his partner got away with it when he was four. Today, specialist counseling centers take care of the victims. The fact that they testified as witnesses no longer plays a role in determining their residence status in Germany. The lawyers still assume that they will be able to stay in Germany in the end. Kelly works for a company in the Bochum correctional facility. Halfway through the sentence, he must expect to be deported. The ex-partners in the "community", as he calls the mafia network, are annoyed with his statements, he lets the starknow about his lawyer. "You expect me with little enthusiasm."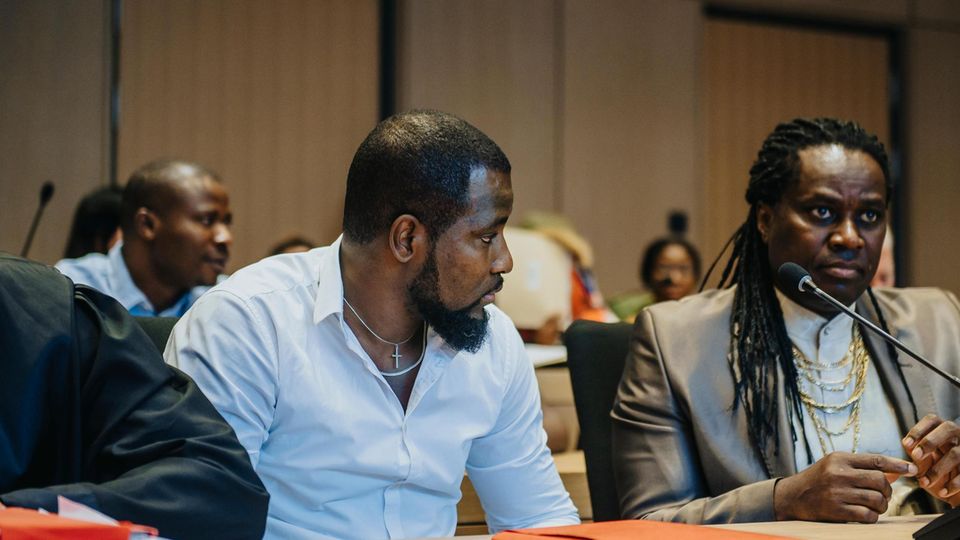 In his office in Bochum's police headquarters, Uli Derks explains the diagrams for the case, charts with cell phone numbers, liaison officers, victims and accomplices in four countries. The 60-year-old chief investigator finds the court rulings "completely okay". One had to accept that other suspects in Germany and the backers of the Nigerian mafia would remain unmolested. Since Corona, the perpetrators have been even more conspiratorial, prostitution is hardly noticeable in apartment blocks without social controls. "In all German metropolitan areas and large cities there are structures like that of Mr. Kelly Omokaro," says Derks. "The business with these young girls, who are practically giving up their lives here, goes on."